Host Your
Online

and

Offline


Events with Us
Looking to host an event? Online or offline, our experienced event planner team will help you plan your next successful event through a comprehensive package perfect for any kind of event. We will help you with promoting, partnership, online platforms for up to 2000 participants, and, of course, finding which one of our beautiful event spaces is perfect for you.
GoWork Event Organizer

for Online Events/Webinars
GoWork Online Event Organizer will help you plan and host your online events with ease. We utilize a highly accessible, state-of-the-art hosting platform for webinars, online classes, talk shows, and more. We will take care of your event preparation, promotion and everything else behind the scenes.
Access to the online platform up to 2000 pax
Assistance in registration and attendance
Session recording
Access to the online platform up to 2000 pax
Assistance in registration and attendance
Session recording
Promotion through GoWork's platforms with 10,000+ members and 500+ companies
Content planning services (Terms of Reference, Webinar Titling, Full Rundown, etc.)
Features
Webinar Platform
Content Planning
Marketing Promotion
GoWork's website Events Landing Page
GoWork Community IG Feed
GoWork Main Instagram Stories @lets.gowork
Newsletter Blast
GoWork App
Webinar Handling
Participants Database
Assistance
Rehearsal
30 min. before session
H-1, 30 min. before session
In-app Ad Tools
Recorded Session
*VAT is applicable
Functional and Highly Accessible Spaces

for Offline Events
Our world-class venues come in different sizes and designs to accommodate your needs,
with facilities and services tailored to suit your needs.
Meeting Rooms
Perfect for workshops, classes, and intimate gatherings. Available for 4 to 10 pax
Event Spaces
Perfect for seminars, press conferences, and big company gatherings. Available for up to 50 pax
Add-On Services
Catering Options
We offer flexibility for in-house or external catering services. Talk to us for more information.
Dedicated Internet
We can provide high-speed internet connection for you and your participants.
Conference Camera
High quality camera for your web-casting and event documentation needs.
Beautiful Spaces for Photo and Video Shoot
In creating your next commercial, short movie, or corporate profile, it is important to find a venue that emphasizes what you are communicating. GoWork venues provide plenty of natural lighting, soft color tones, and eclectic choices of furniture with strong characters, which are flexible and versatile. Discover your next best photo and video venue at GoWork.
Photo Shoot
Ample natural lighting and soft-colored furniture provides you with the perfect backdrop for your photoshoots.
Video Shoot
GoWork venues have unique characteristics that give your production the perfect stationary or dynamic backdrop for your videos.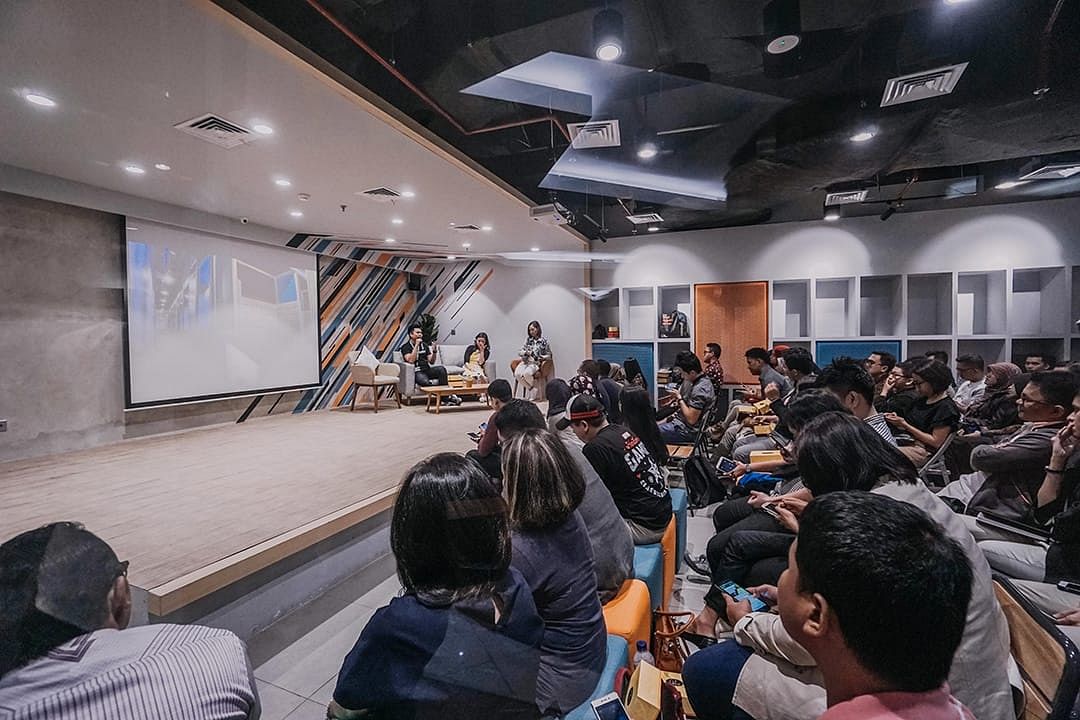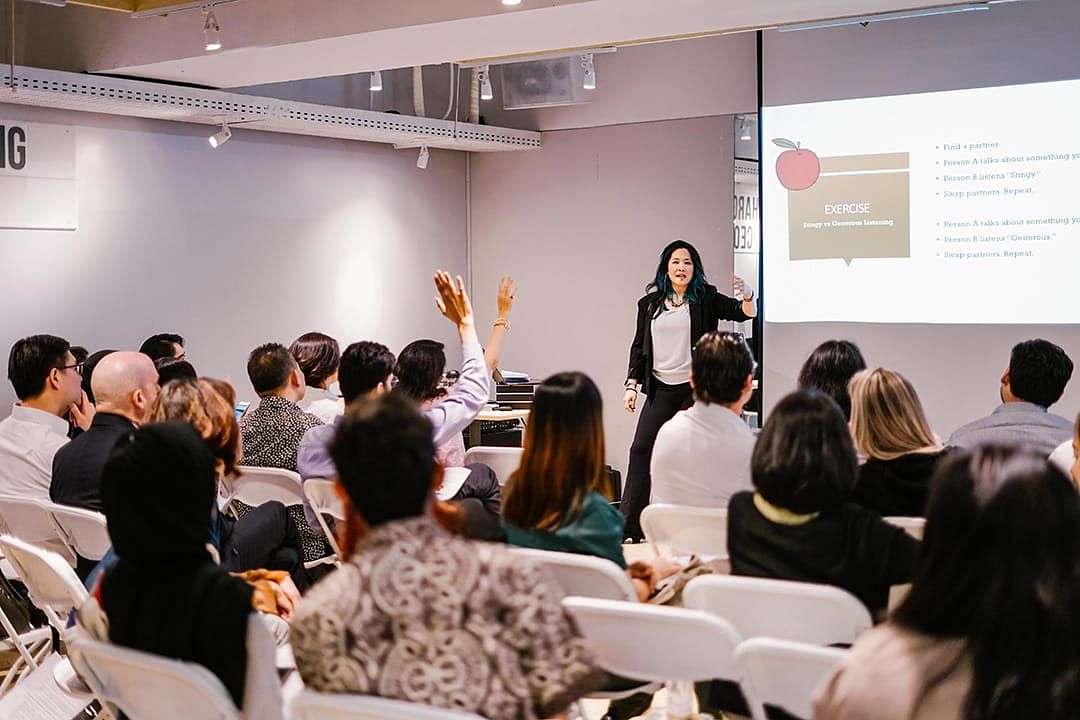 Why Host Your Events at GoWork?
GoWork venues are designed and equipped to host a variety of events, from product launches to seminars and company events. Furthermore, our spaces are strategically located in easily accessible locations in Jakarta, Tangerang, Medan, and Surabaya, for the comfort and convenience of both the host and the participants.
With our event solutions package, we can also help you reach the right audience with promotions on our dedicated marketing channels, so you can focus more on engaging your audience, and worry less about preparing and running your event.
GoWork Health & Safety Protocol
In response to COVID-19, we implement safety and hygiene protocols in all of our spaces. In preparation for any event, we sanitize all surfaces, chairs, tables, and devices like microphones and projection peripherals. At the event, check-ins are required for contact tracing and to confirm vaccination status for all participants and organizers. Learn more about our robust health and safety standards
here
.
Book

a Space

Tell us about your event, we'll make it happen.