Looking for an event space?
From panel discussions to product launches, our tastefully designed event spaces are just the spot for hosting absolutely everything. They are flexible for any of your occasions and can be tailored to your requirements. Our contemporary event spaces are fully equipped and ready to book for your next big events. They are available to members and non-members, with strategic locations and easy access to ensure your event is a success.
Talk to us
Functional and Highly Accessible Spaces

for Offline Events
Our world-class venues come in different sizes and designs to accommodate your needs,
with facilities and services tailored to suit your needs.
Meeting Rooms
Perfect for workshops, classes, and intimate gatherings. Available for 4 to 22 pax
Event Spaces
Perfect for seminars, press conferences, and big company gatherings. Available for up to 120 pax
Add-On Services
Catering Options
We offer flexibility for in-house or external catering services. Talk to us for more information.
Dedicated Internet
We can provide high-speed internet connection for you and your participants.
Beautiful Spaces for Photo and Video Shoot
In creating your next commercial, short movie, or corporate profile, it is important to find a venue that emphasizes what you are communicating. GoWork venues provide plenty of natural lighting, soft color tones, and eclectic choices of furniture with strong characters, which are flexible and versatile. Discover your next best photo and video venue at GoWork.
Photo Shoot
Ample natural lighting and soft-colored furniture provides you with the perfect backdrop for your photoshoots.
Video Shoot
GoWork venues have unique characteristics that give your production the perfect stationary or dynamic backdrop for your videos.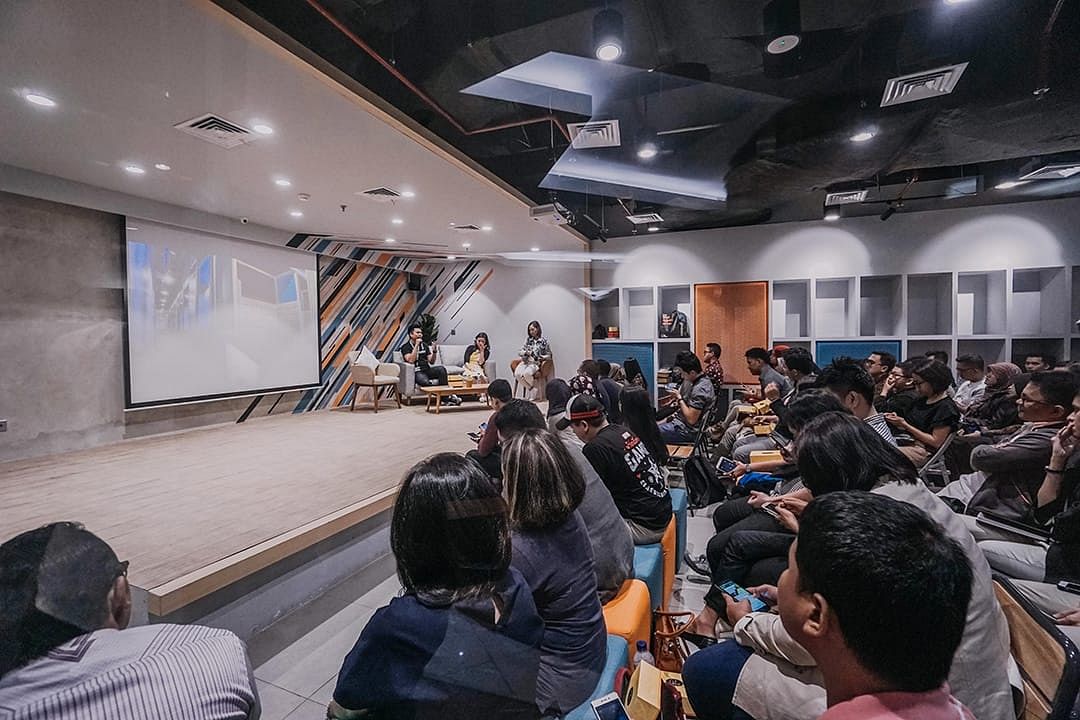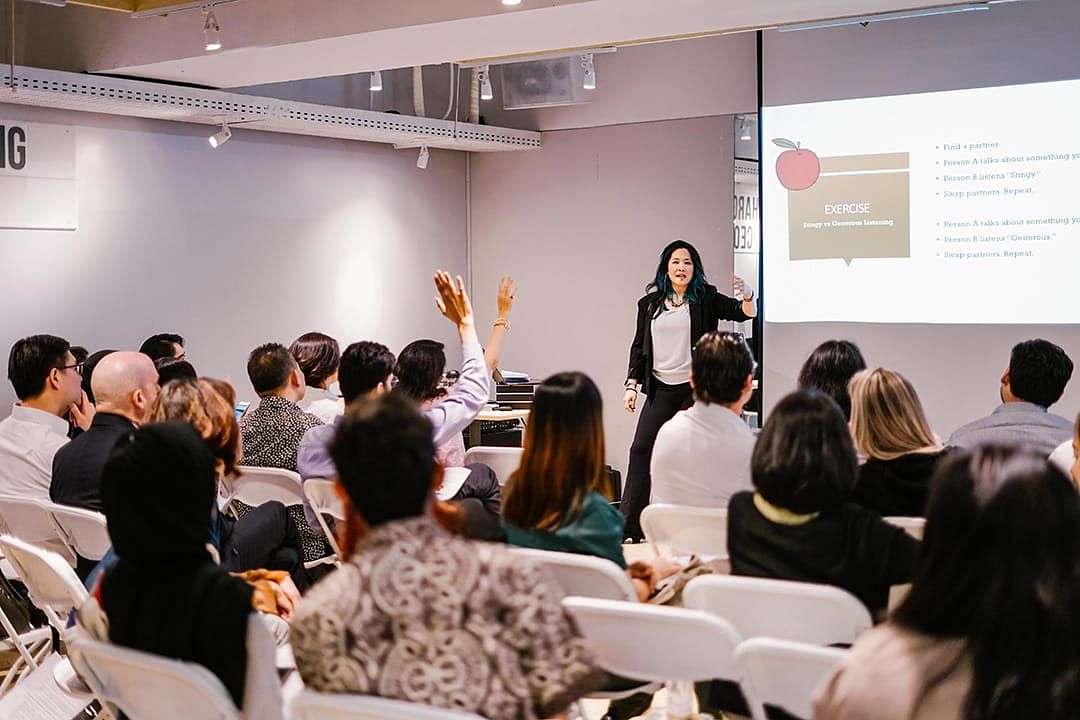 Why Host Your Events at GoWork?
GoWork venues are designed and equipped to host a variety of events, from product launches to seminars and company events. Furthermore, our spaces are strategically located in easily accessible locations across Indonesia, for the comfort and convenience of both the host and the participants.
Whether it's a full-day conference, team gathering or function, networking, or even a birthday celebration, when you host it in one of GoWork's modern and fully equipped event spaces, you'll impress your guests well before the welcome speech.
GoWork Health & Safety Protocol
In response to COVID-19, we implement safety and hygiene protocols in all of our spaces. In preparation for any event, we sanitize all surfaces, chairs, tables, and devices like microphones and projection peripherals. At the event, check-ins are required for contact tracing and to confirm vaccination status for all participants and organizers. Learn more about our robust health and safety standards
here
.
Book

a Space

Tell us about your event, we'll make it happen.
GoWork is not just your typical flexible coworking space, we also prove multifunctional event spaces to help you plan the perfect event in Jakarta. GoWork has hosted several events, ranging from internal, external, and partnership events. Whether you are looking for an event space for startup events, workshop, or even a birthday venue in Jakarta, GoWork offers a multitude of options to specially cater to your event needs.